DARK LITTLE THINGS - An Anthology of Dread and Terror


NOW AVAILABLE IN PAPERBACK AND EBOOK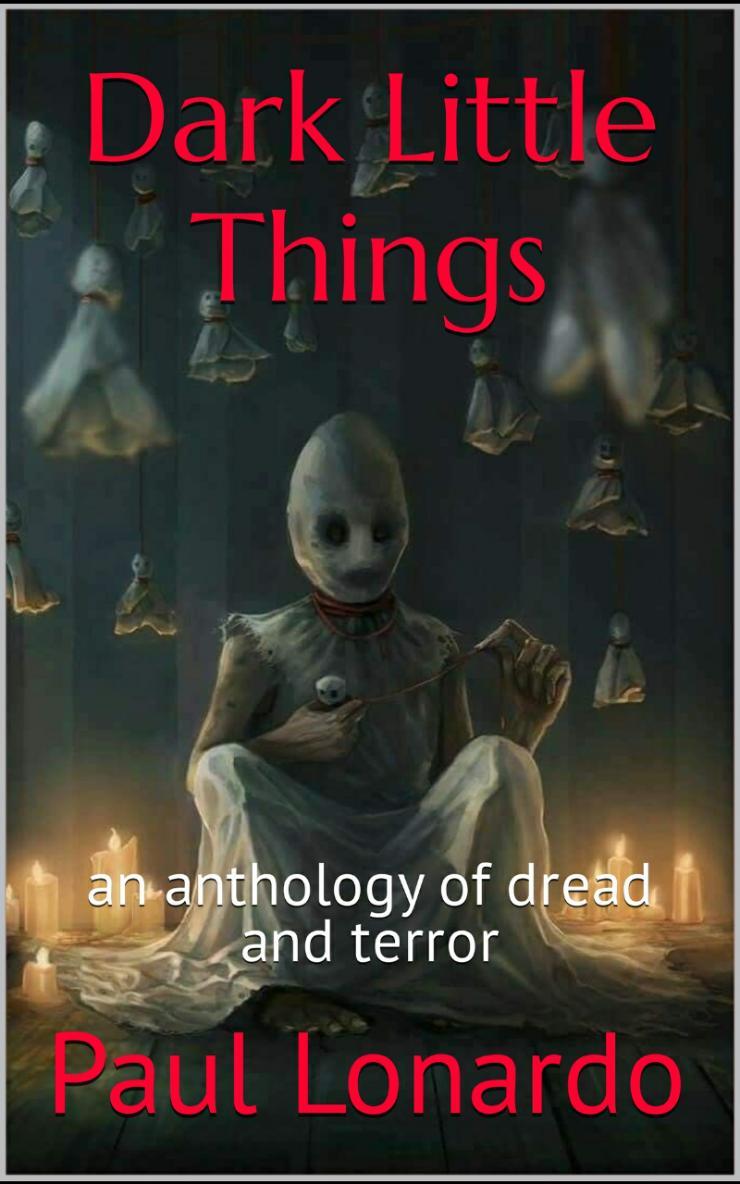 This collection features 25 all new dark fantasy and horror tales presented in formats that include poetry, drabble, flash fiction, short stories and a novella.
TABLE OF CONTENTS
short stories
Cold Case
Sinkhole
The Man Who Collected Haunted Houses
The Massage
The Ghost That Hated Halloween
The Mud Flats Killer
The Awakening
The Box
Peony Lover
Sooty Pete
Darkness Within
Blood Curse
Sex Drive
Three and a Half Minutes
Necropolis
Scare Factor
From Hell and Back
The Lost Witch of Blockula
Live Bait
novella
The Dog Man of Denny-Blaine
drabbles
Death on the Shelf
Food Chain
Space Probe
Blood Moon
haiku poems
Samhain Verses
PENNY DREADFULS - available as ebook and in paperback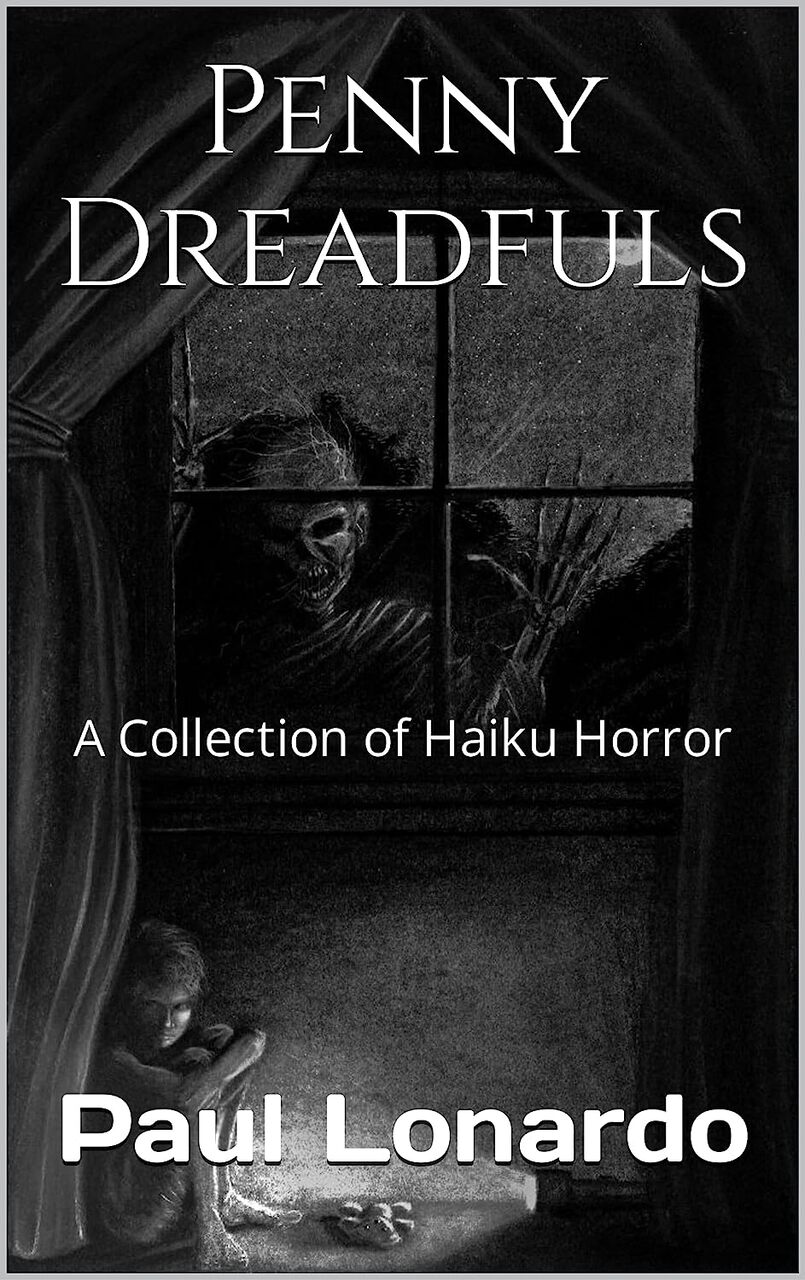 This collection of haiku horror features 365 poems, one for each day of the year.
Penny Dreadfuls are creepy, disturbing, and enlightening. There are so many frightful things in the natural world that instill fear, dread, or garden-variety horror, even abject terror. I guarantee you will be going looking into some of the subjects of these poems just to see if there is any truth to them, because there are really hard to believe.
Where the boundaries blur is in the realm between folklore and reality, but chills these poems evoke are every bit as real.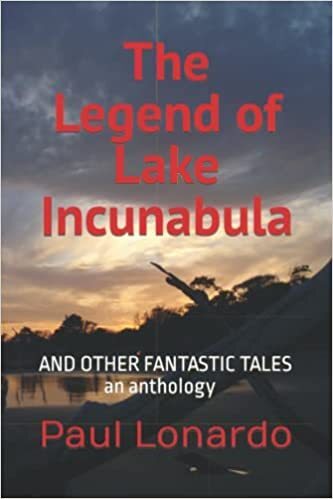 THE LEGEND OF LAKE INCUNABULA - And Other Fantastic Tales is now available in paperback and ebook
Because this collection includes original short stories that were crafted over a span of many years, the different stages of my life - and the literary influences that shaped me during those periods - are written onto every page like a timeline. Several stories have been previously published, but for most this is the first time they have appeared in print, and all of them have been updated and edited for this collection.
While each selection was chosen as a featured attraction in the amusement park that is this dark fantasy anthology, the stories are quite diverse, encompassing several subgenres, ranging from urban fantasy to children's stories, Lovecraftian to body horror, and even a ghostly romance. Like any amusement park, there is something for everyone. There is a narrative about baseball and superstition taken to a terrifying extreme, a mobster ghost story that takes place in a restaurant where the spirit of a mafioso who had been gunned down there haunts a troubled salesman, and a tale that delves into the dark realm of child abuse and how the cycle can be broken, among other chilling yarns.
There are eleven tales of the bizarre and unusual in all.
Enjoy the ride!
AuthorsDen is a unique site for readers to learn about authors and their works, and to access exclusive content for free, including articles, short stories and poems by writers.
To see all of my 20 titles or to find out more about a particular book, visit my AuthorsDen page by clicking on the AuthorsDen logo above.
LibraryThing is a social cataloging web application for storing and sharing book catalogs and various types of book metadata. It is used by authors, individuals, libraries, and publishers.
BookBub is a book discovery service that was created to help readers find new books and authors. The company features free and discounted ebooks, as well as book recommendations, updates from authors, and articles about books.
The Providence College Friars thrilling 1972-73 season began, in some ways, long before the players got together for their first practice. It was the culmination of fate, a little fortune, and the drawing power of this small Catholic college with a history of great former players which ultimately led to what has been called PC's magic carpet ride to the 1973 Final Four of the NCAA Division 1 Men's Basketball Tournament.
     The thirteen players who were part of the greatest team in Providence College basketball history were all talented young players. Their collective skills and the effort they gave all year contributed to the immense success the Friars had that season.
     Alongside future NBA player, sharpshooting Kevin Stacom, Nehru King, Fran Costello, Charlie Crawford, Al Baker, and Gary Bello were some of the names that appeared in the box scores after each game, but Providence featured two local players who formed the nucleus of the team and dominated the headlines. PC's dominant 6'9 center Marvin Barnes was born in Providence and grew up in the shadows of Providence College. His development into the punishing rebounder he became, an unstoppable force on both ends of the court, was rooted in the physical style of basketball Barnes learned to play in the inner city of Providence. He would go to play pro ball, becoming the ABA Rookie of the Year, and later play in the NBA. Of all the stars in the constellation of the Providence College basketball universe, perhaps none shines more brightly than the 6'0 Italian kid from North Providence, Ernie DiGregorio, who became widely known simply as Ernie D after a RI sportscaster doing play-by-play had trouble pronouncing his last name quickly enough. Like Barnes, DiGregorio was a local product who played basketball on the playgrounds and in the school gyms just a couple miles away from the Providence College campus.
     After helping put the Friars basketball program on the map, DiGregorio was drafted in the first round of the NBA draft, and immediately impacted the league by earning Rookie of the Year honors. Today, the NBA employs a draft lottery system for teams to select eligible players from the college ranks, but it wasn't always this way. Soon after its formation, the NBA was struggling to survive. In order to increase its fan base, in 1949 the league set out to take advantage of the regional popularity of college stars and instituted the territorial pick. In the territorial draft, teams had the option prior to the regular draft of using their first-round pick to select a player who played college ball within a 50-mile radius. Obviously, this system shaped the early years of the association and the territorial pick controlled the NBA through 1965, when the league voted to phase out the territorial draft. The territorial draft had been dissolved by the time the players who would made up the 1972-73 PC Friars were being recruited to play in college, and although Marvin Barnes and Ernie DiGregorio both had the ability to play for much bigger schools and basketball programs that would potentially garner them greater recognition, they chose the family-like environment of Providence College. You will certainly never see another collection of homegrown collegiate basketball talent on the same court at the same time, the likes of which was produced at PC's Alumni Hall in the early 1970's, becoming the heart of soul of the 1972-73 team that generated so much interest and popular appeal that their home games had to be relocated to a new 14,000-seat arena in downtown Providence to satisfy the unprecedented demand for tickets.
Incredibly, it has been nearly fifty years since this magic basketball season in Providence.
     In this book, readers can relive the excitement of that season, while being taken on a historical journey from the earliest days of Providence College basketball history straight through to the PC's Final Four matchup against Memphis State in the 1973 NCAA tournament.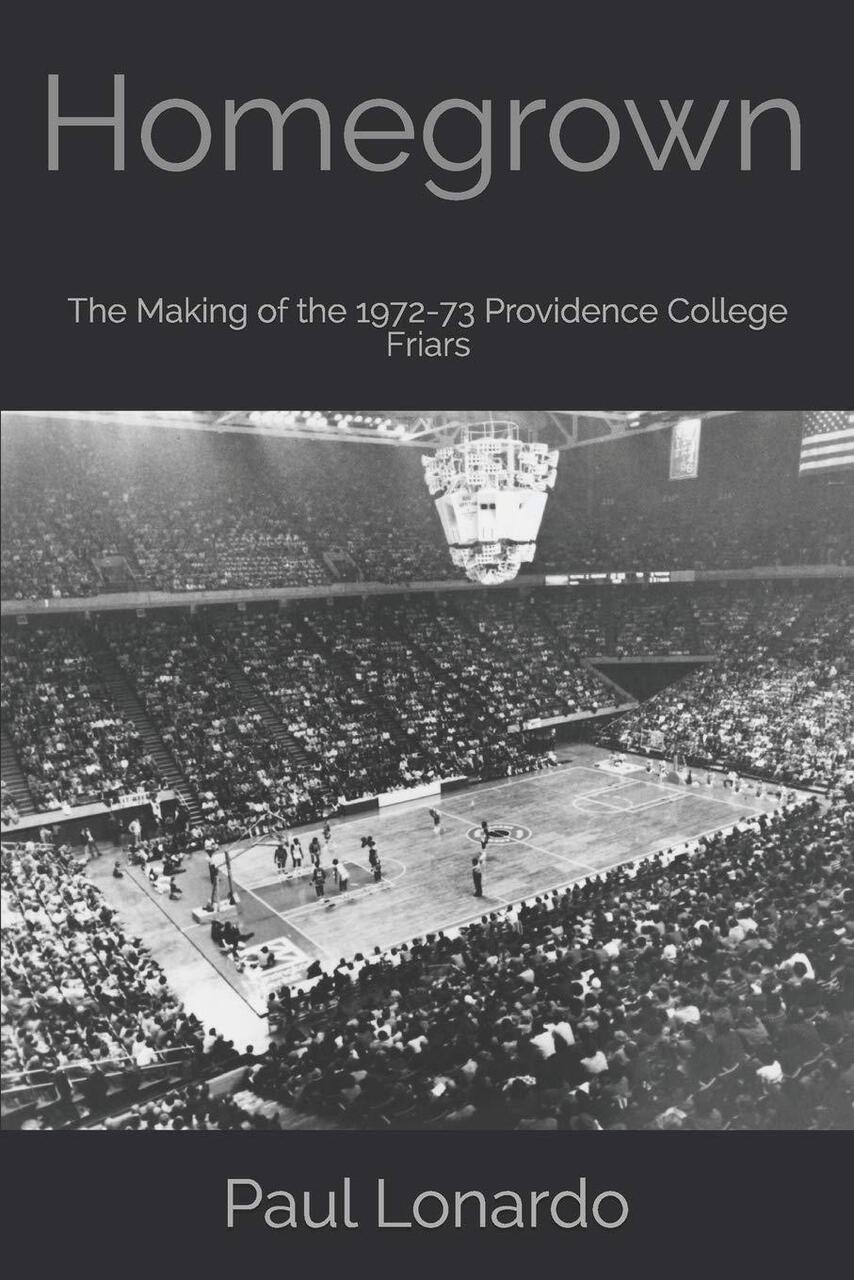 It has been more than twenty years since the last game of baseball has been played at Providence College, a program that had produced numerous Major Leaguers, including Lou Merloni and John McDonald. This book was written as a tribute to the 1999 Friars baseball team. The players, knowing they would be the last to wear a Friar baseball uniform, went out and had the best season in the 80-year history of the school's baseball program. Playing with a lot of heart, talent and emotion, the Friars won the Big East Championship and entered the NCAA Division I Tournament with a lot more to prove.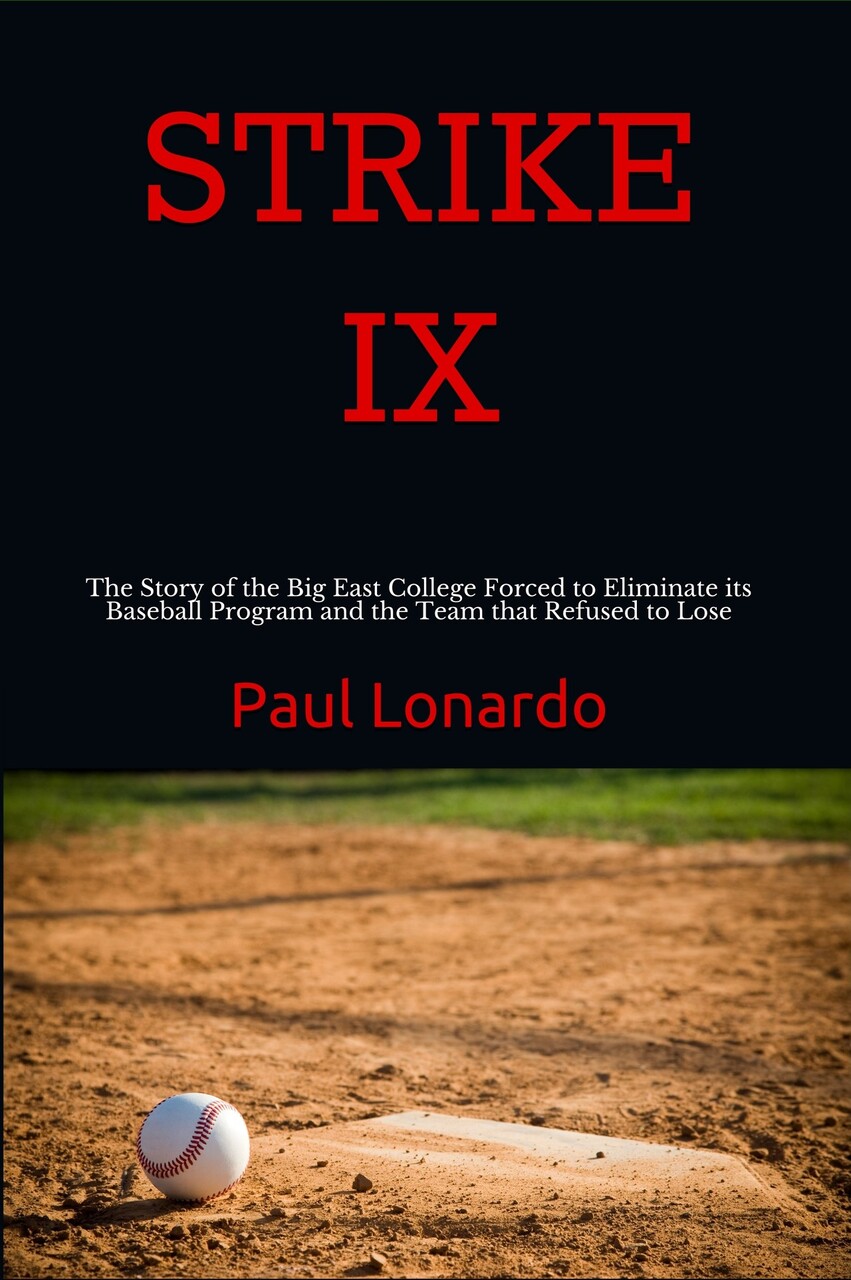 On February 20, 2003, a crowd of nearly five hundred people were packed inside a small nightclub in West Warwick, Rhode Island to listen to the music of 80's rock band, Great White. During their opening song, a pyrotechnic display ignited a stage wall. A rampaging fire spread quickly, engulfing the interior and trapping many people inside before they could escape. Within minutes, the incident became the fourth deadliest fire in U.S. history, killing 100 people and injuring 200 others. Gina Russo, 36, a mother of two young boys, was overcome by smoke inhalation and passed out before being pulled from the burning building by unknown rescuer. Her fianceé, Freddy Crisostomi, died at the scene. Gina sustained burns to over 40% of her body, lost her left ear and the burns to her head went clean to her skull. She spent eleven weeks in a coma and six more weeks in a rehabilitation hospital before she was allowed to go home. The grueling physical therapy continued for many years, and she underwent fifty surgeries and assorted skin graft procedures. The psychological scars she endured were every bit as permanent as the ones to her body. However, with the love and support of her family, Gina made tremendous progress, while maintaining her positive outlook and love for life. Today, Gina is happily married and a grandmother.
In From The Ashes, she offers readers an emotional story of hope and triumph that will amaze and inspire. Gina gives her caregivers and her family all the credit for her survival, but her own strength and courage cannot be discounted, and these are the things that come shining through in this book, an inspiration for anyone who has gone through such a profound degree of loss and suffering.