THE GOBLIN PITCHER
 The outcome of a battle between good and evil comes down to one game…
The Goblin Pitcher is available in ebook and paperback formats as well as a special edition jacketed hardcover.
This fantasy adventure novel is intended for ages 7-12.
Kids will love this story, especially if they love baseball.
What I'm really excited to announce is that the paperback and hardcover editions feature illustrations by 9-year-old Avery Palmer. It was a lot of fun working with this very talented young lady, for whom I see great things happening in the future. I'm sure you will agree.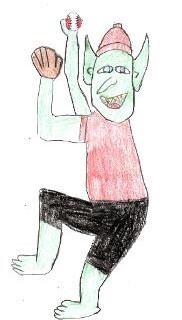 The one thing eleven-year-old Jake Lupo loves more than anything else is baseball.
However, despite his father being a professional pitcher, Jake's fear of failing has kept him from competing against children his own age. When his father, who has recovered from a serious arm injury, is invited to pitch for an independent team, Jake and his parents move to Pine Barrows, a far flung forested mountain outpost. Jake is excited about his father's chance at a comeback, but he soon learns that he is not the only one in Pine Barrows who loves baseball. Goblins love to play baseball, too, and Pine Barrows happens to be chock full of them. Then Jake discovers that the region is occupied by two factions of warring goblins.
Seeking to take control of the goblin kingdom, the leader of the evil goblins kidnaps Jake's mother and bans baseball, a game which itself is a natural source of power for the goblins.
It turns out that Jake has a secret kinship with the legendary beings, and he is the only one who can save them, their kingdom, and his mother. However, Jake must believe in himself and play a winner-take-all game against the best goblin players in Pine Barrows.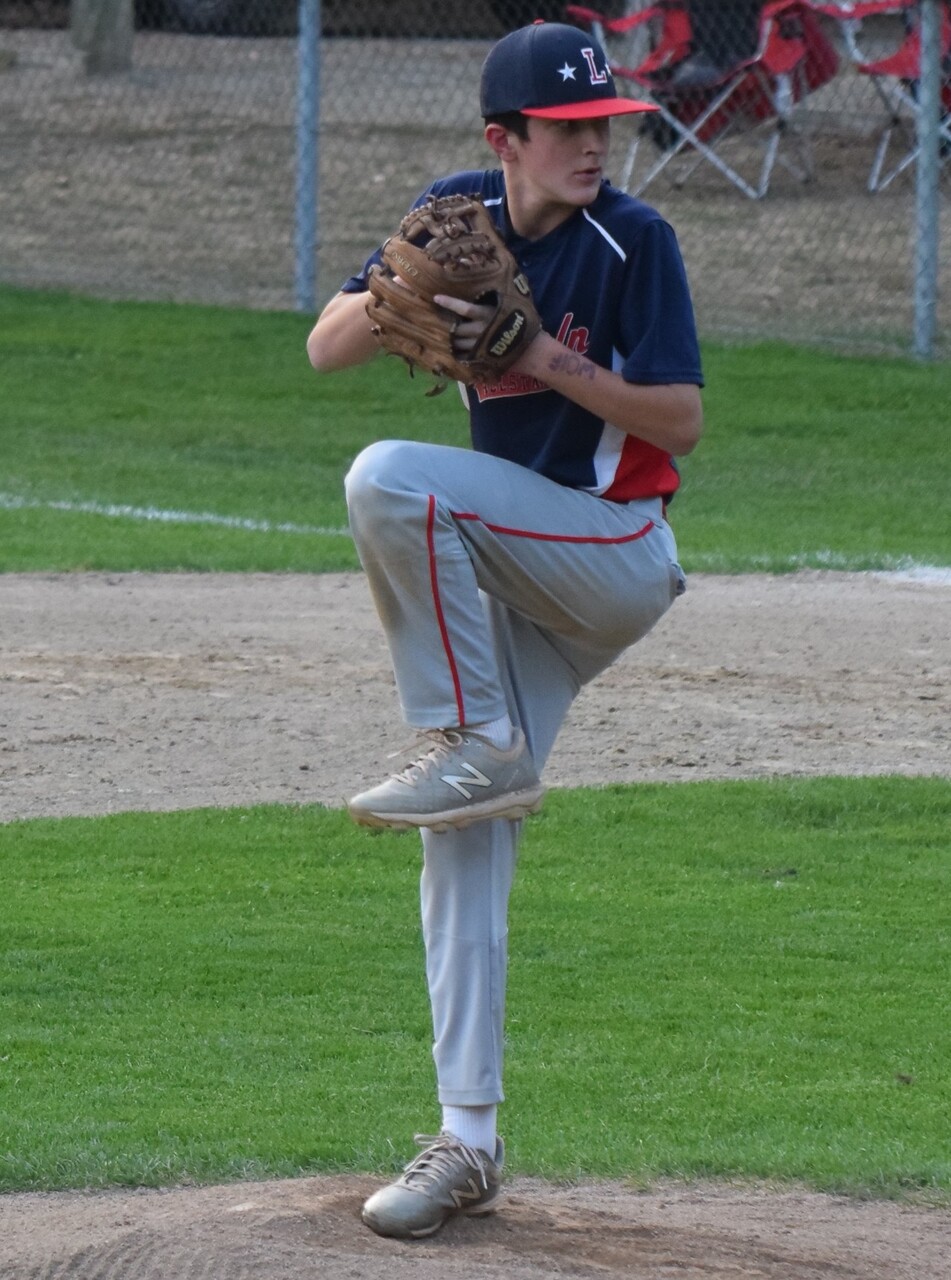 My son was the inspiration for this book. He loves baseball, as do I. He continues to play in youth leagues, and I have had opportunities to be involved coaching teams he's played on. Sharing this time with him, and seeing his growth and development as a player and a young man from inside the dugout has been a tremendous source of pride for me.
My son's name is Jake, like the character in this book, and he is also a pitcher. However, I must emphasize that this book is a work of fiction. Any reference to historical or mythological events, real people, or goblins are ficticious. All names, characters, places and events are the products of the author's imagination, and any resemblance to actual events, places, persons or goblins is entirely coincidental. That being said, I hope you enjoy The Goblin Pitcher.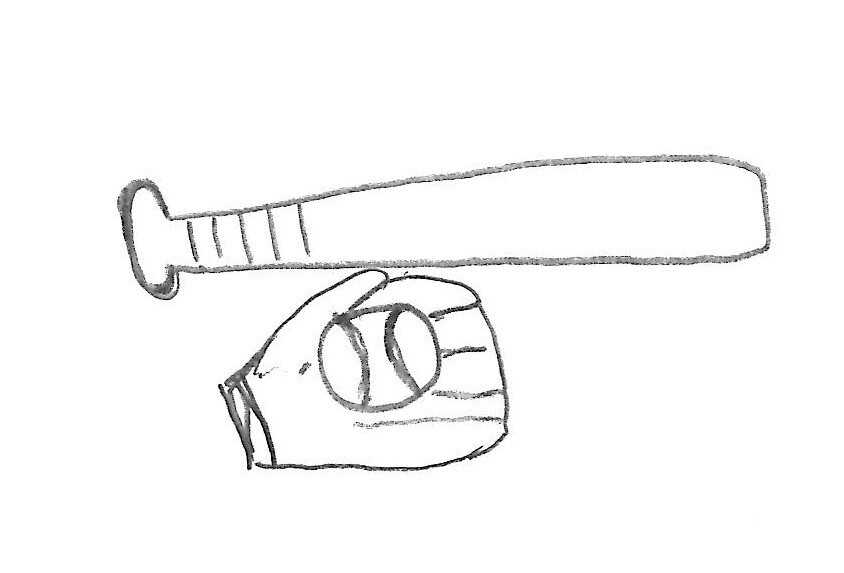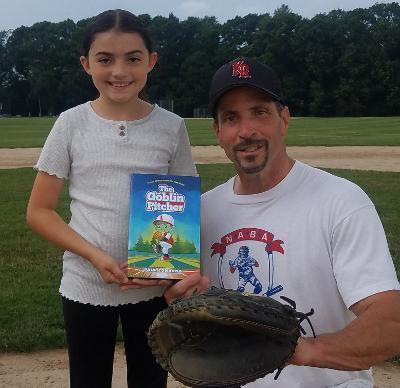 Avery Palmer, who provided the sketches you'll find in the paperback and hardcover editions of The Goblin Pitcher, is the charming and talented little sister of my son's teammate and friend, Ethan.
She is nine years old, and she has a wonderful imagination to go along with a passion for reading as well as drawing. Her brother is also a pitcher, and she suspects sometimes that he may actually be a goblin.
Below are some of the drawings Avery created for the book.